ML Engineering – Ask Us Anything – Q&A (FREE)
Overview
This is part of Machine Learning Engineering and DevOps Learning Series.
In this session we will take your questions.
This is a FREE class!
On-Demand
Can't make it to live session? No worries. Go ahead and register; we will send you the session recording .
See below for past session recordings & notes
What you will learn
Ask us any thing related to machine learning, job prospects…etc
Intended Audience
Developers, DevOps, Data Scientists
---
Session Recap
Wow, we had so many great questions, like
What skills do I need to become an ML Engineer
What kind of salary can we expect
Can you compare Tensorflow & Pytorch
What do you think of Julia language
..etc
Watch the video for fascinating discussion by Mike. And Mike also demonstrates how to keep up with cutting edge research in ML.
---
Presenters
Mike Kane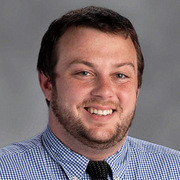 Mike Kane is a Senior Data Scientist specializing in Natural Language Processing. He has a passion for Deep Learning, and has professionally trained teams from multiple Fortune 100 companies in ML and AI
Linkedin : https://www.linkedin.com/in/mikekane2/
Github : https://github.com/mike-kane