How to build a career as Data Scientist
This Webinar will discuss Data Science, one of the hottest career paths in today's world. We will answer such questions as "What is a Data Scientist?" and "What kinds of problems do Data Scientists solve", and "How can I prepare myself to be a data scientist?"
In addition to this, we'll give a lot of examples of real-world problems in areas as diverse as finance, e-commerce, manufacturing, and oil and gas.
When
Friday September 18, 2020 11 AM PST / 1 PM CST / 2 PM EST
Presenter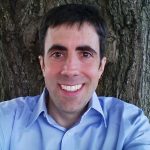 Timothy Fox is an experienced Big Data Architect and Data Science Consultant, specializing in Machine Learning and Deep Analytics at scale. He has consulted for many companies large and small and has taken his expertise to Europe, the Middle East, and South Asia as well. Timothy is active in organizing Hadoop, Spark, and Data Science meetups as well as speaking about topics of interest to Big Data professionals.
Webinar Recording
---