Anomaly Detection Session 6: Data long term drift or change point detection
Overview
This is part of Machine Learning-Driven Anomaly Detection
What you will learn
For a model built with historical data, model drift or concept drift occurs when there is a significant change in the model behavior with the passage of time due to the nonstationarity of data
Concept drift can be of the following types with respect to classification problems
Change p(y | x) i.e the class boundary changes without change in p(x). It's called real drift. The trained model dictates p(y|x)

Change in p(x) only called virtual drift

Change in p(x) and p(y|x)
Drift Algorithms we will cover:
Drift detection method (DDM)

Adaptive windowing (ADWIN)

Early drift detection method (EDDM)

Exponentially weighted moving average concept drift detection (ECDD)

Local drift detection (LLDD)

Kullback Leibler (KL) divergence

Kolmogorov Smirnov test

(KS)

Cramer Von Mises test (CVM)

And many more.
This is a FREE class!
On-Demand
Can't make it to live session? No worries. Go ahead and register; we will send you the session recording.
See below for past session recordings & notes
Intended Audience
COO, CIO, DevOps, Software Engineers
Prerequisites
Must have: Development experience
Nice to have: Python knowledge
What to Bring
Please bring a reasonably modern laptop (Corporate laptops with overly restrictive firewalls may not work well; Personal laptops are recommended)
[nice to have] download our docker image elephantscale/es-training
Class Notes here
---
Session Recording
Class Notes
https://docs.google.com/document/d/16SxeSIbZgEZNFMphatNap5h3YRxFZDHtpeS56dAio1A/edit
Git Repo
The python implementation is available in the open source project avenir in GitHub
---
Presenter
Pranab Ghosh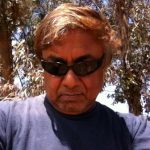 Pranab Ghosh is a Data Science Consultant, He owns several open-source Big Data and Data Science projects using Hadoop, Spark, Storm, Kafka, NoSQL databases, and the related ecosystem.
Linkedin: https://www.linkedin.com/in/pkghosh/